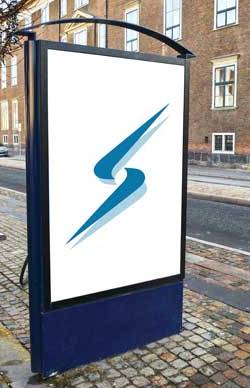 Electric signage is going through its digital revolution – as cost of hardware decreases and connectivity improves, digital signage is becoming the preferred means of advertising. Examples include: large outdoor LED billboards, electronic posters, interactive kiosks and touch screens. As with most electronics, digital displays need to be protected from their environment. Outdoor signage needs to function in a wide range of conditions such as wind driven rain, snow, and extreme temperatures. Interactive advertising needs to be protected from rough use and spills. An additional consideration is the management of electromagnetic interference (EMI).
While relatively new to signage and advertising, these environmental and EMI considerations have been managed for many years in industries such as telecommunications, outdoor lighting, electric controls and military electronics. Stockwell Elastomerics has been providing sealing solutions and ruggedizing materials to OEMs for decades. With a wide range of materials and manufacturing capabilities, Stockwell Elastomerics offers high performance gasket tapes as well as custom cut parts. Applications engineers are available to help specify the most cost effective material and process to meet performance and regulatory requirements.
In the works is UL 48B, which will address digital signage. UL 48B will have the same basic requirements for gaskets as UL 48 (electric signage). However display manufacturers will likely need to surpass these due to the more sensitive electronics. Additionally, many indoor or public use displays may require materials that meet UL 94 flame requirements.
---
UL 48 Gasket Material Touch Brochure Available
---

Request a Free Electric Signage
UL 48 Gasket Material Touch Brochure
Includes small samples of these gasket materials to touch and feel.
---
Stockwell Elastomerics offers applications engineering support to help with material selection. Having comprehensive inventory and in-house manufacturing allows Stockwell Elastomerics to manufacture pre-production through full production quickly.
For more information on gasket solutions for digital signage and interactive digital displays, please call Stockwell Elastomerics at 215-335-3005 or complete a contact form for assistance.