Analytical Instrumentation Components, EMI Shielding and Thermal Management Gaskets and Pads
Analytical instruments, such as liquid chromatography, mass spectrometry, thermal analysis and rheometry instruments, often require fabricated and molded gaskets produced from silicone foam, PORON® cellular urethane and molded liquid silicone rubber (LSR) gaskets and molded fluoroelastomers to seal access doors and chambers within these units.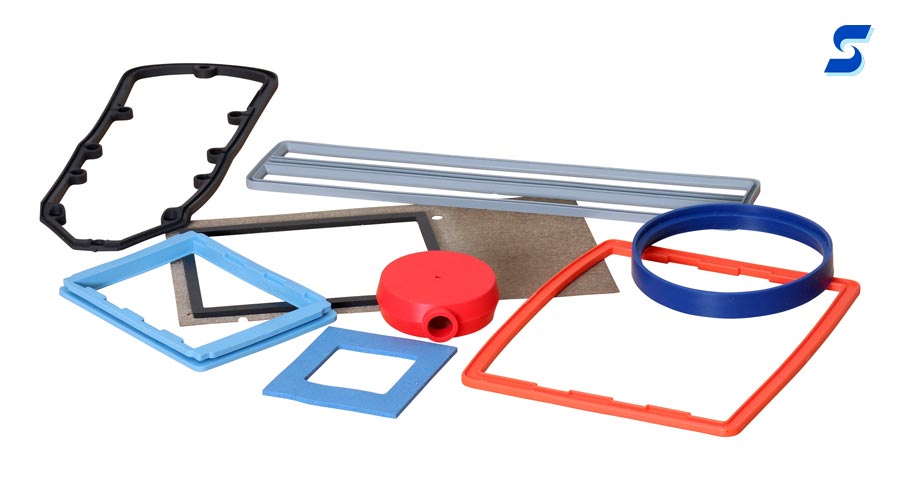 Stockwell Elastomerics frequently works directly with our customers' engineering teams in the analytical instrumentation sector. Gaskets are often added or modified at the end of the design cycle. Our fast-turn adhesive lamination and water jet cutting capabilities enable us to provide prototype gaskets to resolve last minute design issues. Door gaskets, heater gaskets, access panel gaskets and electrically conductive EMI shielding gaskets are often the final components specified in these complex systems.
Temperature Extremes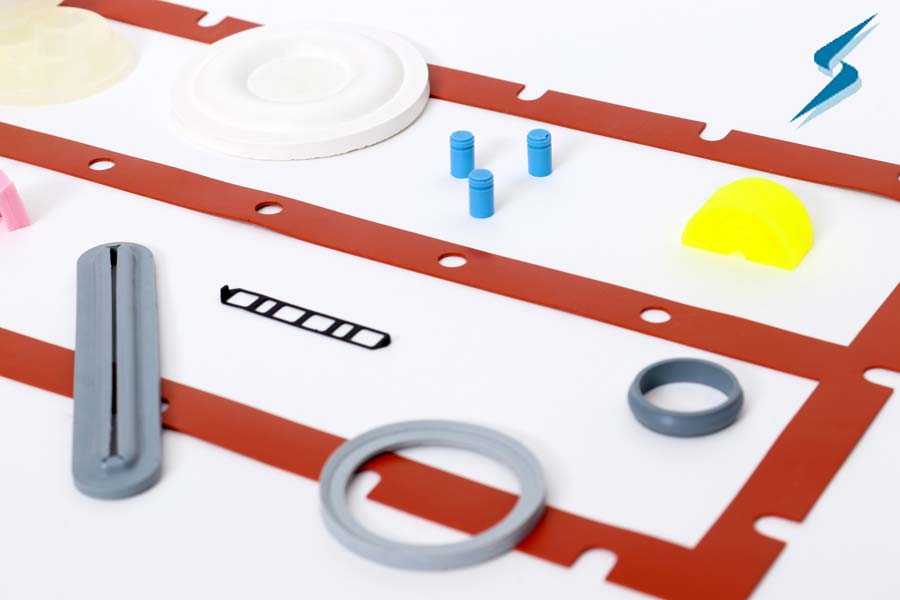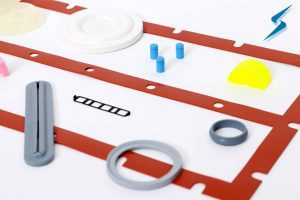 Silicone foam, silicone sponge and molded silicone rubber gaskets are often required for chambers and door gaskets. These materials will generally function from -80°F to 450°F without degradation of properties. Stockwell Elastomerics offer DP-1001-2HT polyimide film supported silicone adhesive to function well through this entire temperature range.
Chemical Resistance
Fluoroelastomer seals can be compression molded, or fabricated from sheet materials from .015″ through 0.125″ thick to resist attack from chemicals and high temperatures. Liquid silicone rubber (LSR) compounds are generally inert, and chemical resistance can be enhanced by having a thin fluoropolymer coating applied as a secondary operation. These conformal coatings, such as Paralyne®, can be applied as thin as .00005″ to .00010″ onto small molded seals and components where the low temperature and resiliency of silicone rubber is required along with enhanced chemical resistance. Contact us for samples of molded silicone with fluoropolymer coating.
Reduction of Contaminants
Neoprene, Buna-N and other organic elastomers often contain sulfur based curing agents which may leach out of the gaskets and poison sensors. PORON® cellular urethane does not contain plasticizers or sulfur and is frequently used for dust gaskets on housings. PORON has excellent compression set resistance, is available in thicknesses ranging from .012″ to .500″ and deflection ranges from very soft to firm, and accepts a number of acrylic adhesive backings. Silicone foam has excellent compression set resistance, along with a broad temperature range of from -80°F to 450°F and generally meets the UL 94V-0 flame rating.

Contact Stockwell Elastomerics
Contact Us for further assistance with components for analytical instrumentation.