Stockwell Elastomerics, Inc. Profile
What We Are All About
Rapid Response. We understand that the last component specified on devices and equipment in the technology sector is often the rubber gasket or cushioning pad. Stockwell Elastomerics is continually building capabilities to deliver unmatched responsiveness for designers of technology equipment and OEMs requiring silicone rubber gaskets and silicone cushioning pads to perform in temperature extremes and meet requirements for product ruggedization.
Inventory – Plenty of It!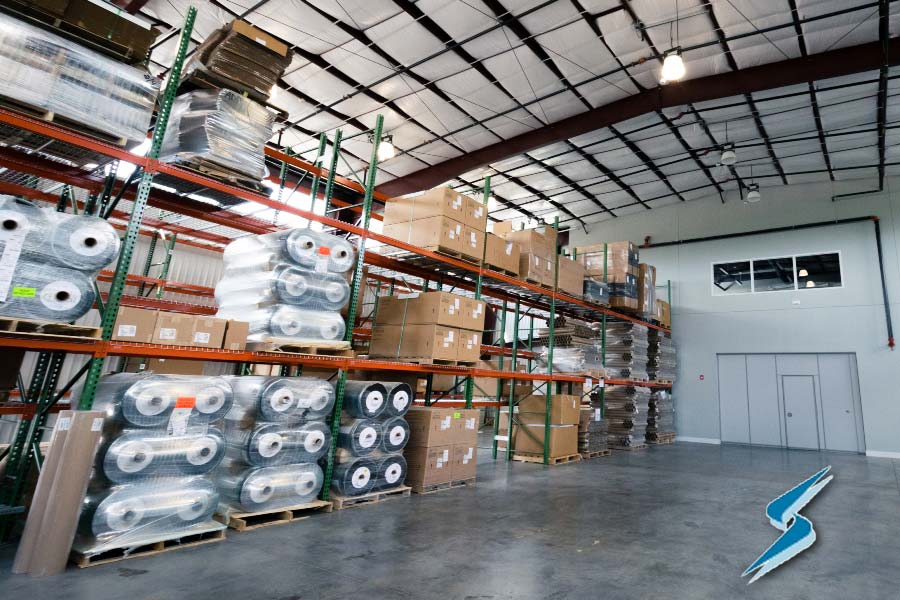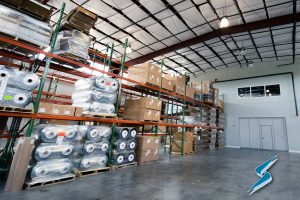 Our Rapid Response Model would not be possible without our investment in on-shelf inventory of silicone foam, closed cell silicone sponge, solid silicone rubber, liquid silicone rubber and over 20 pressure sensitive adhesives that solve specific bonding challenges. In a business environment where maintaining a large inventory has its naysayers – we believe in smartly buying in ample quantities and holding a breadth of materials.
One of our founder's principles was – "You can't sell from an empty wagon" – still true nearly 95 years later.
Our Core Competence
What we do best is solve design and logistic challenges for our customers in the technology sector. Frequently our customers designing equipment run into performance challenges towards the end of the design cycle. We are frequently called in just prior to product launch.
Our on-site Applications Engineering Team handles such Rapid Response requests on a daily basis. Our sampling and prototyping processes were developed to maintain a portion of capacity to support adhesive lamination and water jet cutting of low volume prototypes to handle situations where rapid response is necessary.
Our Production and Service Capabilities
Stockwell Elastomerics is the only US-based rubber component manufacturer providing the full range of production capabilities including:
Die cutting of solid and sponge rubber, such as PORON® cellular urethanes, silicone foam, silicone sponge and many solid elastomers and rubber materials
Compression and transfer molding of silicone, fluorosilicone and electrically conductive materials for EMI shielding
Silicone injection molding (LSR) of gaskets, seals and custom components from 10 to 70 durometer Shore A in standard and custom colors
Lamination of pressure sensitive adhesive onto silicone rubber, PORON® cellular urethanes and many other high performance materials. Acrylic adhesive laminated to silicone rubber is one of special capabilities.
Bonding of silicone rubber into layers, conductive coating for ESD grounding and corner splicing of large silicone gaskets and special bonded assemblies
Water jet cutting of sponge and solid rubber gaskets using our clean, non-abrasive water jet cutting systems
An on-site manufacturing facility that operates 2 production shifts. Our production and customer service teams are located in the same facility to provide seamless support for our customers. If your requirements are a good fit for our core business, call us to arrange a visit to our facilities. We would be glad to provide a tour and discuss how we might be of service.
Read more in the Stockwell Elastomerics Company Brochure (PDF, 12 pages).
Our Niche Markets
Our prime customer base includes companies in the Analytical Instrumentation, Medical Diagnostic Equipment, Industrial Controls, Information Technology, Portable Data Acquisition, Telecommunications Equipment, Aerospace & Defense, Ruggedized Devices, LED Lighting and Alternative Energy related industries.
Our Commitment and Dedication
Stockwell Elastomerics is dedicated to serving original equipment manufacturers (OEMs) and users of specialized equipment in the technology sector. The customers who benefit most from our capabilities are those manufacturers who utilize design innovation as part of their strategy to compete in their markets.
Associations
Stockwell Elastomerics has memberships in the following business / industry associations:
Contact Stockwell Elastomerics
Contact Us for further assistance.