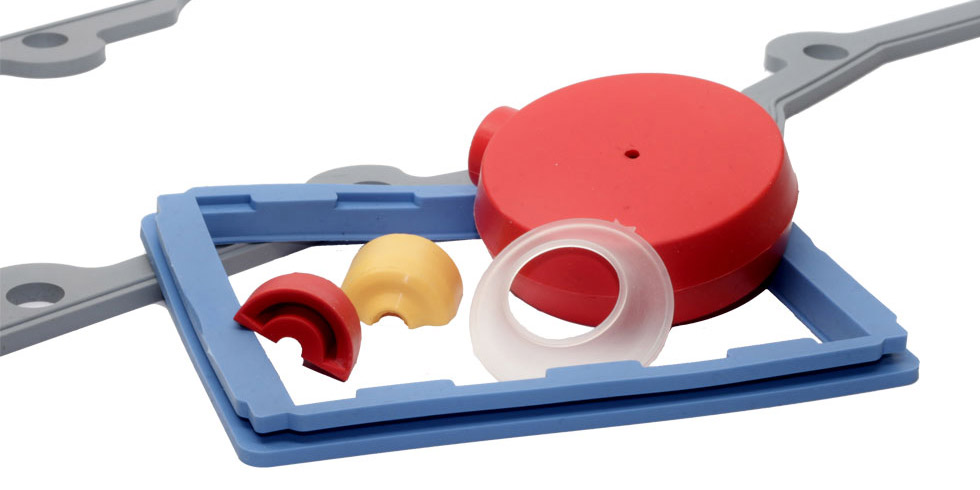 Stockwell Elastomerics is a leading gasket manufacturer with a core competence in high performance silicone materials. Stockwell Elastomerics manufactures custom gaskets and pads from a wide range of materials including neoprene, urethane, EPDM, and other organic rubber materials. However for many critical, long life, environmental gaskets, silicone materials have the best properties.
Applications needing to meet IP64, IP65, IP66, IP67, NEMA 4X, or UL 50E often require long term performance. Common application such as telecom enclosures, LED lighting, digital signs, and smart grid nodes are intended to perform in the field for many years. This means the gasket material that seal out rain, snow, and dust needs to last a long time without degrading. The life or performance of many organic black rubber materials area adversely affect by UV, ozone, time and temperature cycling, where silicone performs very well.
Stockwell Elastomerics manufactures silicone gaskets and components in variety of ways to meet the needs of a typical product design cycle. Pre-production parts are often waterjet cut. Production parts can be die cut from silicone sheets or liquid silicone injection molded.
Silicone Rubber Materials:
Solid Silicone Sheets or Injection Molded Silicone
– Soft silicone rubber (10 – 20 durometer)
– Medium silicone rubber (30-50 durometer)
– Firm silicone rubber (60 – 70 durometer)
Expanded Silicone Sheet
– Open cell silicone foam
– Closed cell silicone foam
– Closed cell silicone sponge
Silicone for EMI Sheilding
– Nickel graphite silicone (particle filled)
– Silver coated aluminum (particle filled)
– Monel mesh and closed cell sponge (bonded)
Thermally Conductive Silicone
– Gap filler
– Conductive silicone sponge
– Conductive solid silicone
– Conductive silicone coated fabrics
For more information on Stockwell Elastomerics' custom gasket manufacturing, please call 215-335-3005 or complete a contact form for assistance.