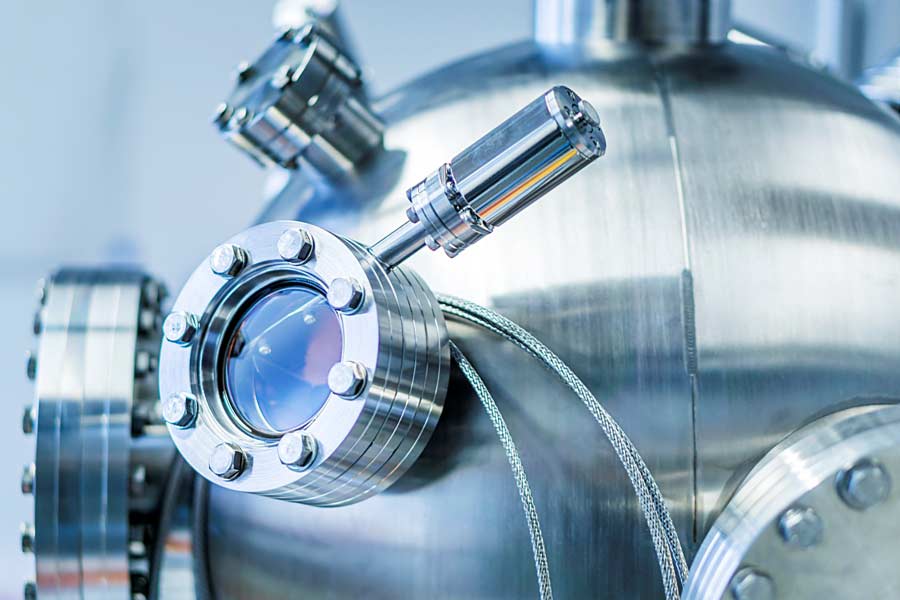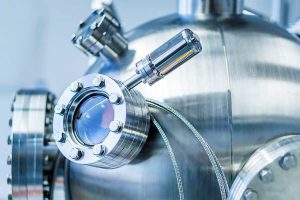 Outgassing or off-gassing is a phenomenon that occurs in plastics, epoxies, rubber, adhesives, and other non-metal materials. When exposed to heat or a vacuum, material can release into the environment. This can either be from a phase change in the material or release of trapped gasses.  Heat excites the material, leading to a potential phase change. A vacuum's low pressure allows the trapped gasses to overcome ambient pressure, releasing those gasses to the environment.
You may have noticed this if you have ever purchased a new car or piece of furniture. The smell is from material evaporating from the newly manufactured parts (such as carpets, plastic panels, rubber components) into the air. These are known as volatile organic compounds (VOCs).
In the industrial and technology sectors, outgassing matters for a few reasons. Sensitive electronics, optical sensors, or catalytic processing can be affected by VOCs. VOCs can actually condense and deposit onto surfaces. For example, outgassing contents can deposit onto a lens, leaving a camera inoperable. Due to these elastomers' polymeric nature, they contain many loose monomer/polymer chains that can make them susceptible to outgassing as well.
How is Outgassing Measured?
NASA developed the standard for testing outgassing, total mass loss (TML) and CVCM (Collected Volatile Condensable Materials), in the 1980s as part of the Shuttle Program. The standard is called ASTM-E595; see ASTM's description of ASTM-E595: Standard Test Method for Total Mass Loss and Collected Volatile Condensable Materials from Outgassing in a Vacuum Environment (astm.org)
NORSEAL® R10480M (formerly COHRlastic R10480M), closed cell silicone sponge, medium – TML: 0.61, CVCM: 0.31
BISCO® HT-800 silicone foam, medium, TML: 1.04, CVCM: 0.26
NORSEAL® R10404M (formerly COHRlastic R10404M), thermally conductive silicone sponge, medium, TML: 0.26, CVCM: 0.11
3M™ Kapton® 92 tape, TML: 2.74, CVCM: 1.06
Typically, a material is deemed low-outgassing if its TML value is < 1% and CVCM < 0.1%. There is another class of materials in the ultra-low outgassing range as well.
Stockwell Elastomerics maintains a database of its stocked silicone elastomers and their TML and CVCM.  These materials are tested against a standard, independent of their real-world use.  Every application has nuances and should be tested based on the product requirements and environment.
How Can You Specify the Right Material for Your Application?
Stockwell Elastomerics maintains a sizeable inventory of low-outgassing silicone in many forms and provides fast turn sampling for testing/validation. These include silicone foam, silicone sponge, and solid silicone. Also, materials can be post-cured to drive down VOCs a bit.
Get More Information or Request a Quote for Low Outgassing Silicone
Contact a Stockwell Elastomerics Application Engineer for help with selecting low out-gassing materials for specific applications and requirements.
---

BISCO® is a registered trademark of Rogers Corporation.
NORSEAL® and COHRlastic® are registered trademarks of Saint-Gobain.
3M™ and Kapton® are registered trademarks of 3M Company.