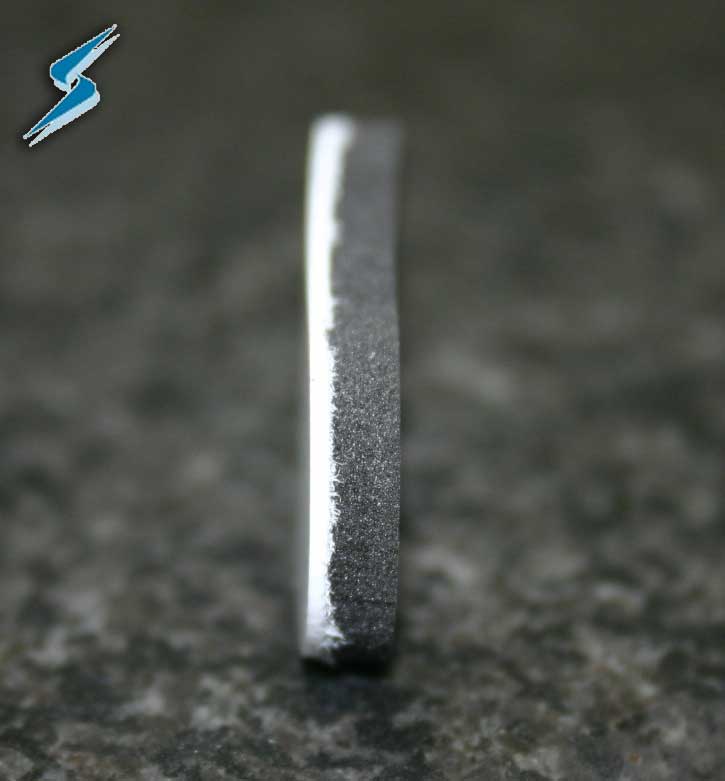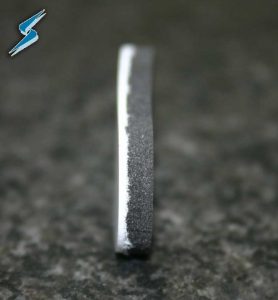 Formex GK polypropylene sheet has been engineered to meet electronic equipment requirements. Formex has a high dielectric strength making it a good electrical insulator, does not absorb moisture and is UL listed with a UL 94V-0 or VTM-0 flame rating.
Stockwell Elastomerics laminates Formex to other UL 94 rated materials such as HT-800 and BF-1000 silicone foams. Laminations are most often used as either a stiffening layer or as a protective top layer. An example of a stiffening layer would be a thin wall dust gaskets that is flimsy. Adding a thin layer of Formex between the adhesive layer and rubber creates a stiffening effect which aids in assembly. An example of a protective layer would be a battery pads that will see wearing from installation and removal of the battery. In this case, a layer of Formex polypropylene is bonded to the top of the pad.
Stockwell Elastomerics carries thin grades of Formex, which are available for direct die cut parts, waterjet cutting (may have frayed edges) or as a lamination. Laminations to Poron foam or silicone foam are most common. Pressure sensitive adhesive (PSA) backing is also available.
For more information regarding Formex polypropylene and other UL recognized materials that are stocked and converted by Stockwell Elastomerics, please call Stockwell Elastomerics at 215-335-3005 or complete a contact form for assistance.