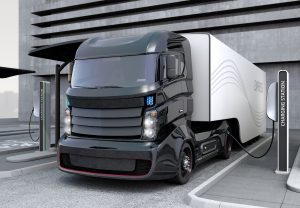 Stockwell Elastomerics serves the electric vehicles (EVs) industry, producing gaskets and sealing solutions that meet or exceed regulatory requirements. EVs include consumer vehicles along with fleet vehicles like tow tugs at airports, terminal tractors and terminal trucks that move marine shipping containers and warehouse forklifts. Charging stations and battery management systems are often located outdoors with exposure to rain, snow and ice; indoor charging stations usually need to be protected against dust.
In particular, the UL 2202 standard titled "Standard for Electric Vehicle (EV) Charging System Equipment" is a leading standard for EV charging systems. Stockwell Elastomerics often uses the following materials for electric vehicle charging stations sealing solutions:
Check out the web page Gaskets and Sealing Solutions for EV Charging Stations for more detailed information about these gasket and sealing offerings. Please call Stockwell Elastomerics at 215-335-3005 or complete a contact form to make an inquiry.