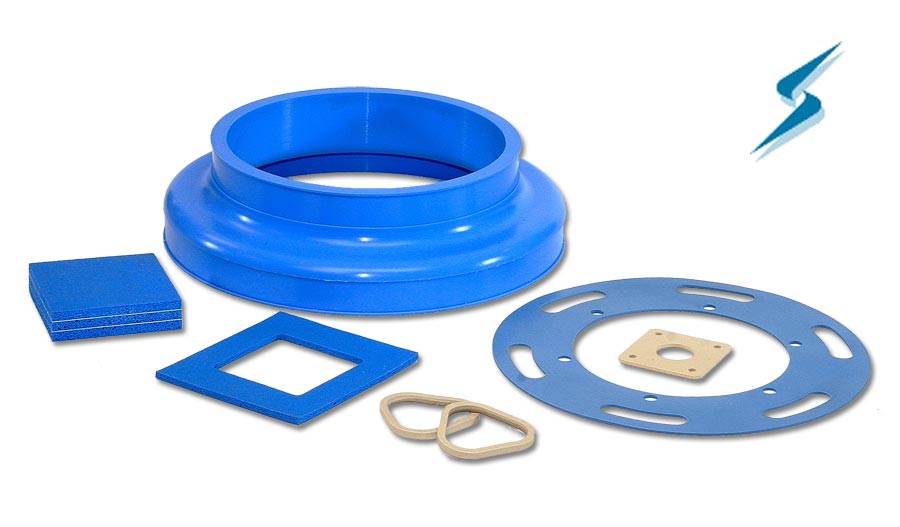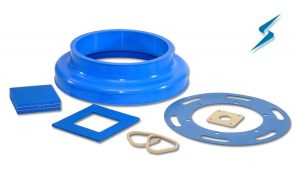 Stockwell Elastomerics continues to grow its capability in processing and fabricating high performance silicones for a wide variety of critical technical gasketing and sealing applications. The supply chain conditions in 2021 and 2022 have been difficult for a wide variety of materials including silicone and fluorosilicone elastomers, as described in a recent blog post. Stockwell Elastomerics has responded by continuing to invest in more inventory to try and keep pace with the requirements of customers. The company has not been able to secure all of the materials needed, but this aggressive approach to secure as much as possible continues as 2023 approaches.
Partnering with key raw material suppliers, Stockwell Elastomerics has continued to expand its access to many grades of fluorosilicone. In recent years, the company has processed 115 different unique grades of fluorosilicone solid and sponge from a variety of suppliers. Currently there are select amounts of 76 different unique fluorosilicone grades in inventory. The organization is actively expanding inventory and key vendor relationships in this area.
Like silicone, fluorosilicone rubber is a long-lasting elastomer that is stable and compression set resistant across temperature extremes, but unlike silicone, fluorosilicone contains trifluoropropyl groups that enhance its chemical resistance to non-polar solvents, fuels, oils, acids, and alkaline chemicals. The unique properties of fluorosilicone make it a problem-solving material that widely used in industrial, automotive, aerospace, spacecraft, and aviation applications for static sealing and cushioning.
Contact a Stockwell Elastomerics Application Engineer for assistance with demanding applications and high performance device design and build.