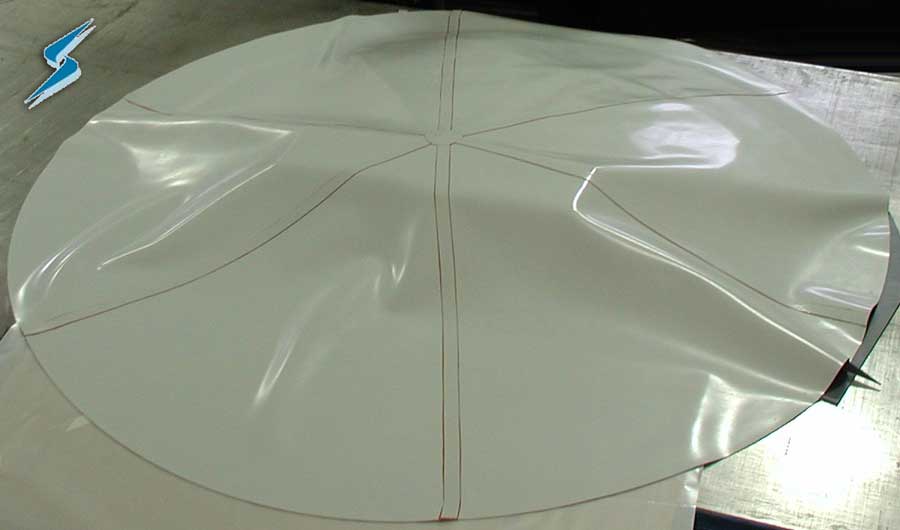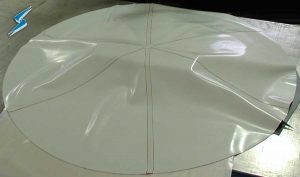 In a previous Elastomerics Blog post (June 2006) there is a brief description of material jointing. That post showed two methods used to joint silicone sheet, one being a combination edge/lap joint. Stockwell Elastomerics joins silicone sheet regularly for large gaskets that exceed standard silicone sheet manufacturing widths. A large dome gasket which Stockwell Elastomerics custom fabricated using edge and lap jointing methods is shown here.
Below are pictures of an edge/lap joint made from a high tear strength class 3 silicone (ZZ-R-765, Class 3B Grade 50).
For more information about jointed silicone gaskets, or other custom gasket fabrication applications, please call Stockwell Elastomerics at 215-335-3005 or complete a contact form for assistance.