Touch screen displays have been in use for many years. 15 years ago, long before iPhones, you could visit factory floors and see operators controlling equipment with touchscreen displays. At that time the monitors were the old CRT style as compared to newer, slim, lightweight LCD displays and the recently introduced LED backlit touch screen displays. Today, touch screen displays are everywhere – phones, airplane seats, automobile dashboard controls, military controls, and factory equipment, just to name a few applications. Stockwell Elastomerics is a leading manufacturer of gaskets for touch screens.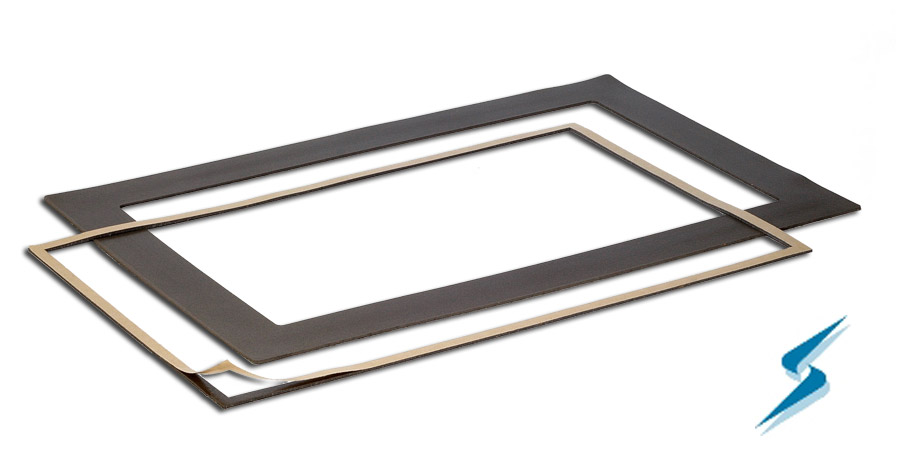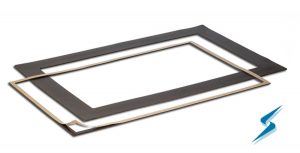 Each touch screen application, while similar in function, requires different gasket protection due to their varying designs for in-use environments. Indoor consumer touch screens more often just require dust gaskets with some mechanical shock protection. For these types of applications PORON® cellular urethane works very well. Poron is a micro-cellular urethane foam which offers dust protection and acts as a cushioning pad. Poron offers limited protection from water and fluids when deflected 35 to 50% however it is not recommended for heavy washdown or outdoor gasket applications. Poron is also listed for UL gasket applications UL 50, UL 50E and UL 508 as well as UL 94 flame rated.
Outdoor touch screen displays require a higher level of gasket protection, as do industrial control displays, especially in a wash down environment. Outdoor touch screen gaskets need to protect against heavy wind driven rain, UV and ozone, and must remain flexible and resilient over a wide temperature range. For industrial wash down environments, the gasket needs to protect against high pressure jets of water (IP66). Traditional organic rubber products such as neoprene sponge and EPDM sponge may work for some applications, however stiffening in cold temperatures and stress relaxation need to be taken into consideration. For outdoor and long term applications, closed cell silicone foams and closed cell silicone sponges work best. Silicone gasket materials offer a wide operating temperature and have excellent rebound properties – even after long term deflection. HT-800 medium density silicone foam meets UL gasket standards such as UL 50, UL 50E (continuous compression and periodic recompression), UL 508, UL 1570, UL 1571, UL 1572. HT-800 holds a UL 94V-0 flame rating and is approved for food contact applications per FDA 21 CFR 177.2600, which is useful where there is wash down in food manufacturing.
For applications that require more durable and rugged gasket material, R-10470, R-10480 and R-10450 (fiber glass reinforced) silicone sponge provide long term and reliable sealing. R-10400 closed cell silicone sponge meets UL 94V-0 and is also approved for food contact per FDA 21 CFR 177.2600. Sponge and foam products are available in a variety of firmness to allow for proper compression and not bend the LCD bezel.
Stockwell Elastomerics inventories most Poron, HT800, R-10470, R-10480 products. Stockwell Elastomerics also offers ESD gaskets, EMI gaskets, and adhesive backed gaskets for LCD displays. LCD touch screen gaskets are available cut to custom dimensions by water jet cutting or die cutting from inexpensive steel rule cutting dies.
For applications assistance or more information about display gaskets and touch screen gaskets for LCD/LED displays, please call Stockwell Elastomerics at 215-335-3005 or complete a contact form for assistance.
PORON® is a registered trademark of Rogers Corporation.