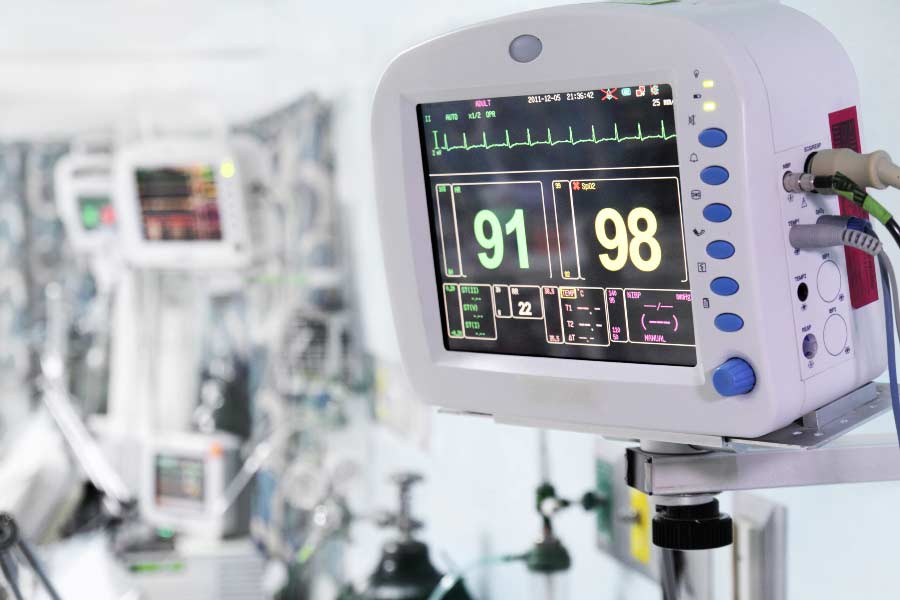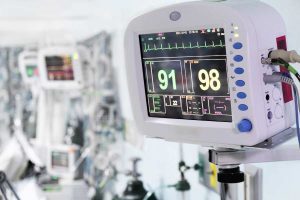 Stockwell Elastomerics uses molding and other forms of fabrication to produce non-implants and non-critical medical devices from medical grade silicone rubber and other elastomers, including PORON® microcellular urethane foam. Non-implants are not introduced inside of the human body. Non-critical devices include those that come in contact intact skin, but do not contact mucous membranes, sterile tissue, or the vascular system.
In the United States, the Food and Drug Administration (FDA) approves materials for medical use and applies test methods from the United States Pharmacopeia (USP), an independent organization, to determine the biocompatibility of elastomers. Not all elastomers meet FDA and USP standards, and some components that are used in healthcare applications may not need to meet these requirements.
For medical device designers, it's important to pick a partner who can source the needed materials and then make the components using the best manufacturing method. Stockwell Elastomerics sources quality medical materials, including FDA-approved silicones, from leading suppliers and offers injection molding, compression molding, die cutting or waterjet cutting, and other manufacturing services.
FDA-Approved Silicones and Medical Elastomers
USP testing methods are divided into six numbered classes. Stockwell Elastomerics sources FDA-approved silicones that meet the requirements of USP Class VI, the most stringent class. These materials are platinum-cured for purity and, unlike peroxide-cured silicones, do not generate organic acids. They also withstand gamma irradiation, autoclaving, and ethylene oxide (ETO) sterilization with minimal effect on material properties.
In addition, Stockwell Elastomerics fabricates components for medical electronics that provide shielding against electromagnetic interference (EMI) or electrostatic discharge (ESD). Along with EMI shielding gaskets and ESD pads, gaskets and other components are fabricated from semi-conductive carbon-filled silicone elastomers. Stockwell Elastomerics also fabricates parts from high performance foams that include silicones and urethanes in UL 94 V-0 flame-resistant grades.
Medical Devices and OEM Parts
As a medical manufacturer, Stockwell Elastomerics specializes in the production of medical device and equipment components such as enclosure gaskets, housing gaskets, vibration or dampening pads, thermal management and EMI solutions. At its manufacturing facility in Philadelphia, Pennsylvania (USA), Stockwell Elastomerics also produces parts for medical diagnostic devices and components for vaccine administration, clinical diagnostic testing, and genetic sequence testing.
Although USP Class VI silicones meet systemic injection, intracutaneous, and implantation tests, Stockwell Elastomerics does not make medical parts or products that are used within the human body (i.e., implanted), and also does not produce components for use where there is an exchange of blood or bodily fluids. For more details, view Stockwell Elastomerics' Support for the Medical Device Industry statement regarding fabricated and molded gaskets and related articles used in medical applications.
Medical Gasket Manufacturing and More
Stockwell Elastomerics makes medical grade gaskets and other rubber components from two types of FDA-approved, USP Class VI, platinum-cured silicones: liquid silicone rubber (LSR) and high-consistency (HCR) rubber. Both materials are available with a durometer range from 10 to 70 (Shore A) to provide the right amount of hardness or softness and compressibility. Some LSR materials are molded in sheets that can be cut, and some HCR materials are post-cured.
LSR can be injected molded to produce silicone gaskets that support high-performance flexing inside a medical device. Compression molding can also be used to make medical gaskets that meet challenging mechanical requirements. The main factors in choosing between compression vs. injection are 1) material requirements and 2) production quantity requirements.
Stockwell Elastomerics also offers die cutting and waterjet cutting services for medical grade gaskets. Die cutting is ideal for higher-volume manufacturing while waterjet cutting, a tool-less process, is typically used for low-to-medium volumes and for prototyping. In addition, Stockwell Elastomerics can provide adhesive backed gaskets for peel-and-stick installation.
Get More Information or Request a Quote for Medical Grade Gaskets/Components
Contact a Stockwell Elastomerics Application Engineer for assistance with specific medical applications.