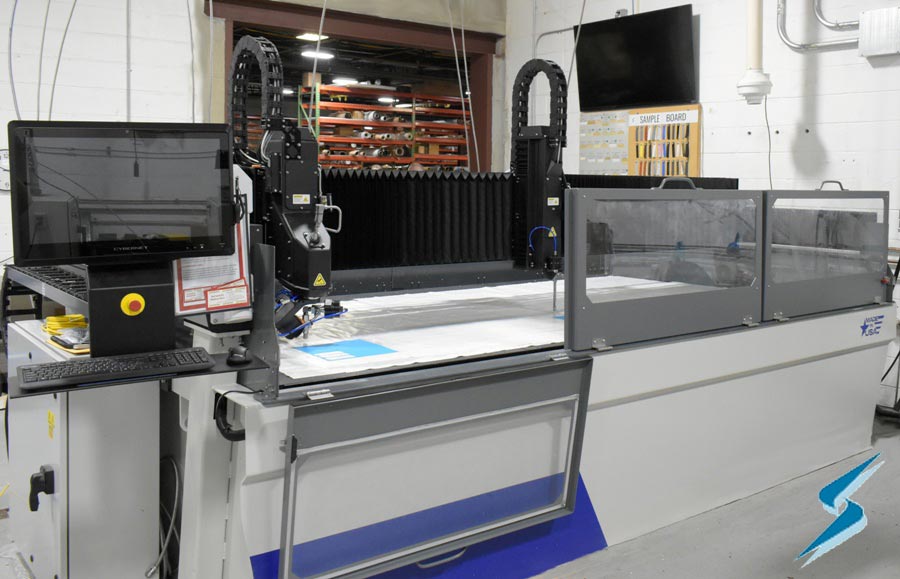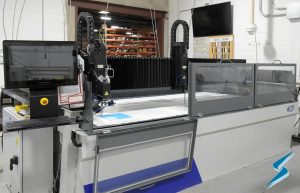 Stockwell Elastomerics is excited announce the arrival of its new state-of-the-art 5-axis waterjet cutting machine. The newest addition to Stockwell Elastomerics' arsenal of gasket manufacturing technology is a highly sophisticated, custom-built machine that further enhances the company's manufacturing capabilities. This brand new unit and the technology included are equipped with powerful features, pushing the limits of both the complexity of gasket design and the production speed.
The new waterjet cutting unit is equipped with 5-axis cutting technology. The cutting head is able to pivot on an angle, enabling us to quickly and accurately produce beveled cuts. This opens up a new world of possibilities for gasket designs. The 5-axis cutting head is capable of cutting bevels of up to 30 degrees relative to the surface of the gasket. It is able to cut bevels in both the top and bottom of the gasket, all in one cycle, eliminating the need for flipping or moving the part. This enables us to cut gasket shapes and features that were not previously possible with earlier technology.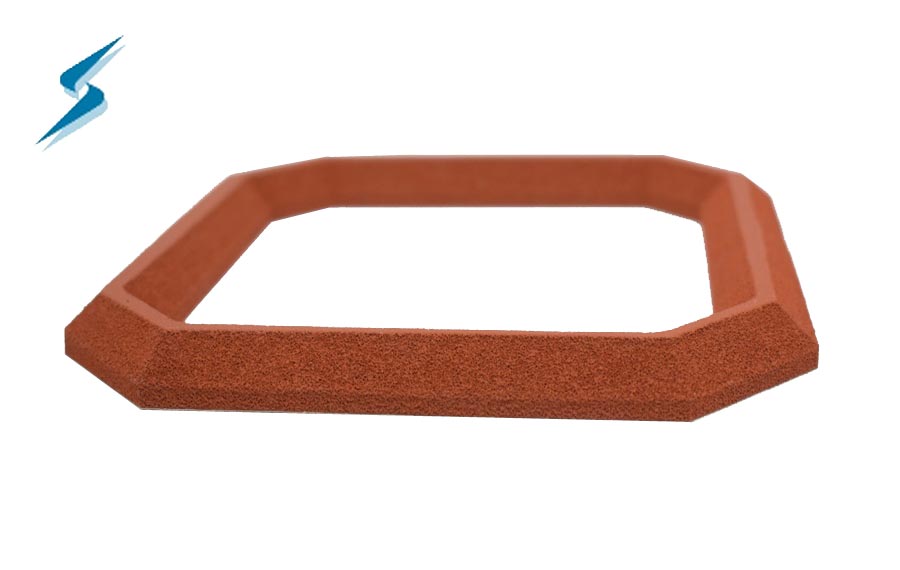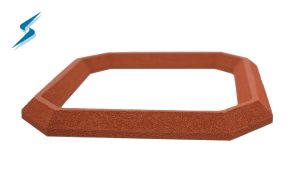 The new waterjet unit also opens up the doors to greater production capacity. It boasts two cutting heads as opposed to previous machines that have just one. Each cutting head is just as powerful and accurate as the other. The two cutting heads move in tandem with each other, doubling the throughput of each production run. Also included with this unit is sophisticated part nesting software. The advanced software allows parts to be nested in the most optimal way, allowing for maximum material utilization for sets of parts – beneficial where high value materials are being manufactured.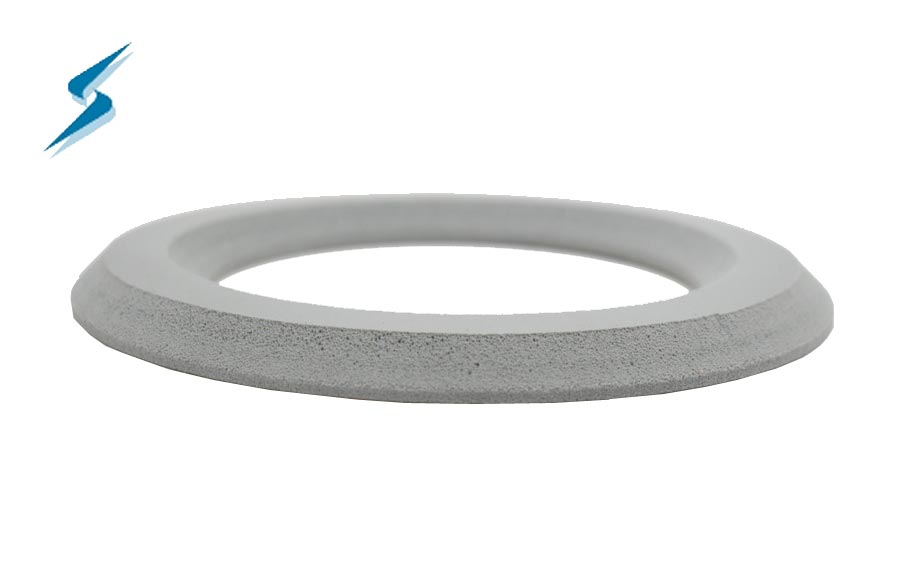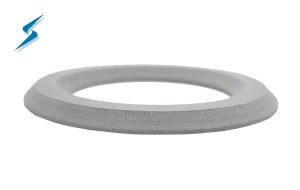 This new waterjet unit also has a larger cutting bed than previous machines, allowing for a larger cutting envelope. More material can be cut without the need for unloading and re-loading the cutting bed. A larger cutting bed also allows for larger parts to be produced. Parts can now be cut up to 105″ long without the need for bonding and assembling components together. The larger cutting bed, dual cutting heads and advanced nesting software allow us to elevate our already high standards. Also, this machine features some of the most modern preventative maintenance features on the market. Consumables are tracked in real time and alerts are sent out when a consumable's life is low.
The bottom line – these features will help avoid unanticipated downtime, provide advanced cutting capabilities, and help produce high quality parts that meet critical project timing and requirements.
-David Beldner
Manufacturing Process Engineer
---
Contact Stockwell Elastomerics for assistance with waterjet cutting gaskets and other components.