Stockwell Elastomerics has expanded the webpage and datasheets for EMI gasket materials. With a core competence in silicone elastomers, Stockwell Elastomerics offers a variety of silicone based EMI materials to help attenuate electronic emissions and seal out environmental conditions. Below are brief summaries about EMI / environmental gasket materials offered by Stockwell Elastomerics.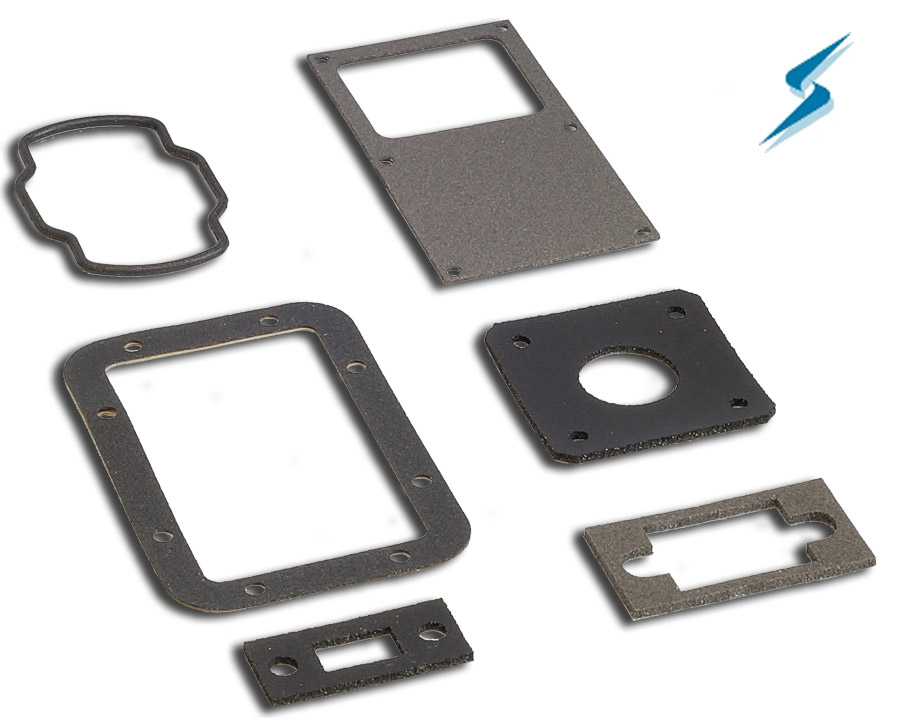 Nickel Graphite Filled Silicone or Fluorosilicone – are the most commonly specified products for their very good attenuation and relatively low cost. Products such as SNE-553 and SNE-540 also offer environmental sealing; they are capable of meeting IP65, IP66, and IP67, when properly compressed. Nickel plated graphite filled sheets are available in .010" – .125", parts can also be compression molded by Stockwell Elastomerics.





Silver Aluminum Filled Silicone or Fluorosilicone – are most often specified when lower volume resistivity is needed or MIL-DTL-83528 specified materials are required. Silver plated aluminum filled EMI shielding gaskets are typically manufactured in .010 – .062" sheets or compression molded.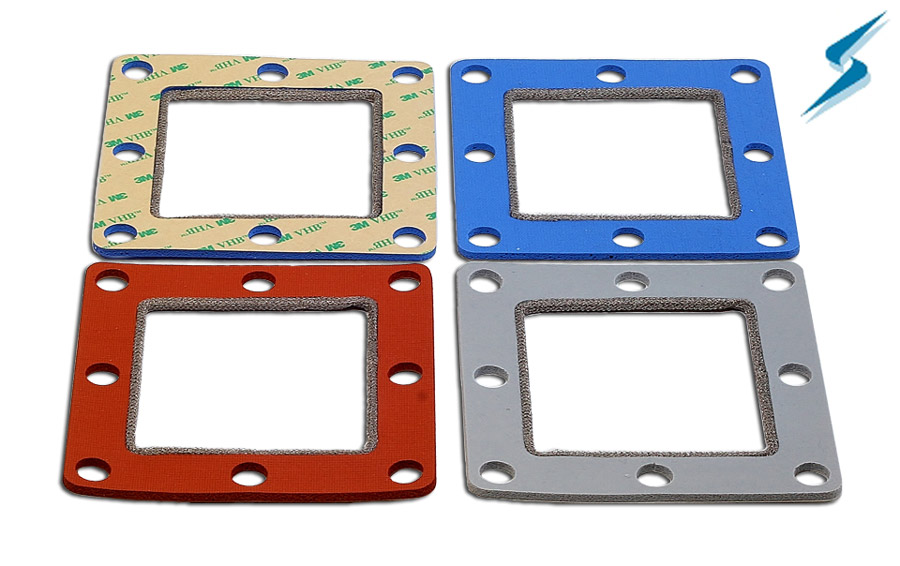 Knitted Monel Wire Mesh / Closed Cell Sponge – also called combination EMI gaskets, are most often specified for large EMI gaskets with low clamping force. Silicone foam, silicone sponge and fluorosilicone sponge materials can be used in conjunction with knitted Monel mesh. These custom EMI gaskets are typically manufactured 0.125" or 0.25" thick.
Stockwell Elastomerics is a U.S. EMI gasket manufacturer offering several methods to deliver custom EMI components, including 3D molded EMI parts, die cut EMI gaskets and rapid waterjet cut EMI gaskets. Stockwell Elastomerics also offers 3M conductive peel and stick adhesive backings for flat cut EMI gaskets and select molded EMI gaskets.
For more information about custom EMI shielding gaskets manufactured by Stockwell Elastomerics, please call 1-800-523-0123 or email service@stockwell.com.