Stockwell Elastomerics is pleased to announce that after several iterations and many months of diligent work by the Rogers Corporation R&D team, Rogers has successfully reformulated BISCO® BF-1000, BISCO® HT-800 and BISCO® HT-840 silicone foam in black and gray colors.  This was a required but minor tweak to the custom BISCO chemistry in order to solve severe supply chain issues that had resulted in a 40-plus week lead times.
This product matches all mechanical properties, FTIR (Fourier Transform Infrared spectroscopy), and will be UL certified as BF-1000, HT-800 and HT-840 going forward.  As it is currently understood, the old formulation will be phased out and future orders will be made from the new formulation with few exceptions.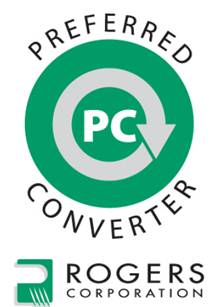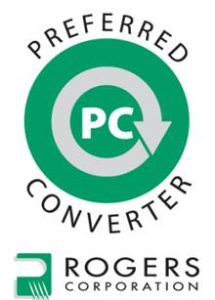 Stockwell Elastomerics worked closely with Rogers and proactively placed stocking orders for the reformulated BF-1000 and HT-800. With inventory now available, Stockwell Elastomerics looks forward to working with its customers to fulfill existing orders and support new development efforts.
Bisco HT-800 and Bisco HT-840 are modified closed cell silicone foams, while BF-1000 is an open cell silicone foam.  They are a platinum-catalyzed, LSR-based silicone foam used in high performance applications.  Stockwell Elastomerics is able to provide these silicone foams plain (without adhesive) or with a variety of acrylic or silicone adhesive backing options for use as gaskets, cushioning and damping pads, and dielectric barriers.  Typical part formats include, but are not limited to: roll goods, silicone-adhesive composites, gasket tapes, multi-layer foam stackups, fabricated waterjet or adhesive-backed kiss-cut parts.
---
Contact Stockwell Elastomerics for more information or to request a quote for BISCO BF-1000, HT-800 and HT-840 silicone foam.
---
BISCO® is a registered trademark of Rogers Corporation.