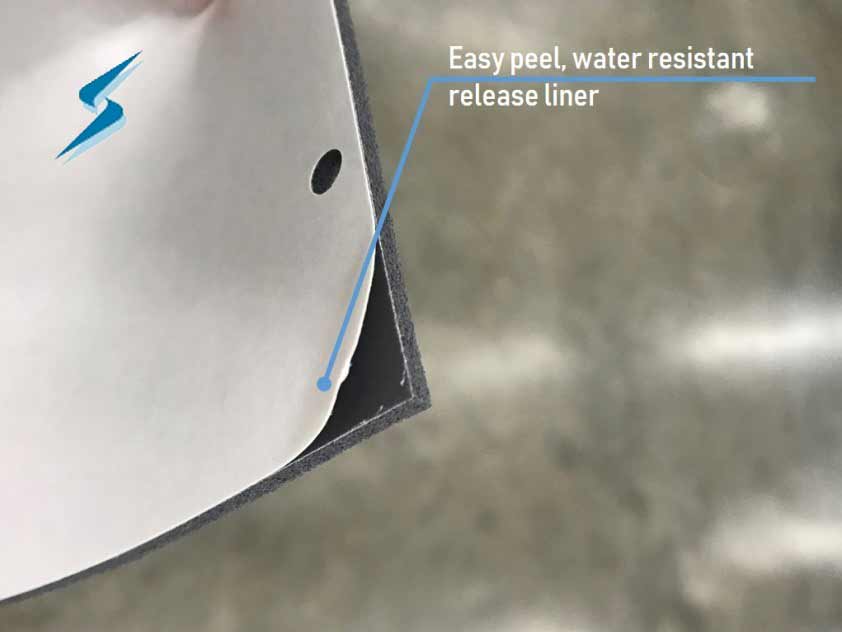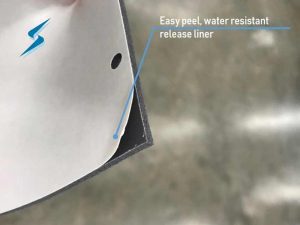 Stockwell Elastomerics is known for supplying elastomeric gaskets with adhesive backings.  Customers will choose, often with our engineering assistance, an acrylic or silicone adhesive and elastomer combination for their gasket based on specific material and adhesive properties. What is often not considered is the release liner that is supplied with the adhesive backing.
We take a holistic approach to the parts we're supplying our customers. We help recommend an adhesive based on the application environment, housing material, and assembly process. We often assist in selecting the release liner for the adhesive-backed gasket. The decision on liner type can be based on a few factors. One factor could be matching the backing to the manufacturing processes at Stockwell Elastomerics – picking the right liner for die-cutting or water jet cutting.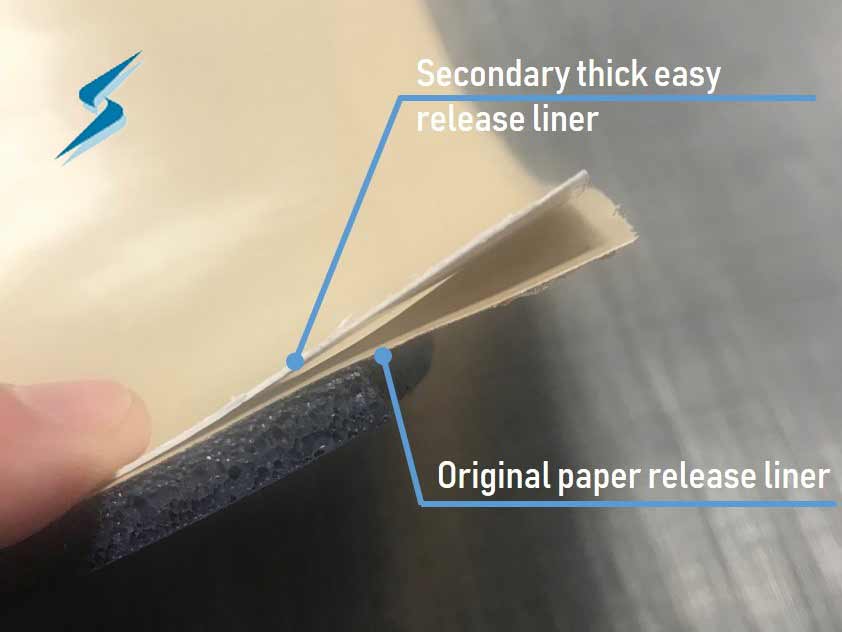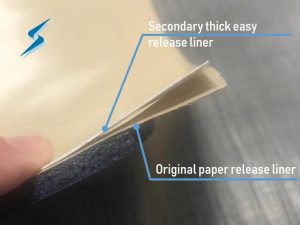 The release liner may also be selected to help the customer in their assembly process. This could be for a more dimensionally stable part, for ease of peeling off the liner, ease of assembly in a tricky situation, or all of the above. The right release liner on an adhesive backed gasket can reduce customer cost by improving handling during assembly. Nothing is more frustrating than having the right elastomer and adhesive backing specified, but not being able to peel the liner off.

---
Secondary Release Liner for Easy Peel Foam Adhesive Backed Gaskets Video Demo


---
Additionally, Stockwell Elastomerics can provide secondary liners and low tack adhesives that can be applied to the face of a gasket that do not permanently adhere to the material.  This can be done to keep the part free of dust, it could be used as an assembly aid, or for various other reasons.
Stockwell Elastomerics can offer engineering assistance and guidance on materials for the gasket, adhesive, and liner for the easiest and most cost-effective use of the elastomeric gasket. Contact Stockwell Elastomerics for further assistance.