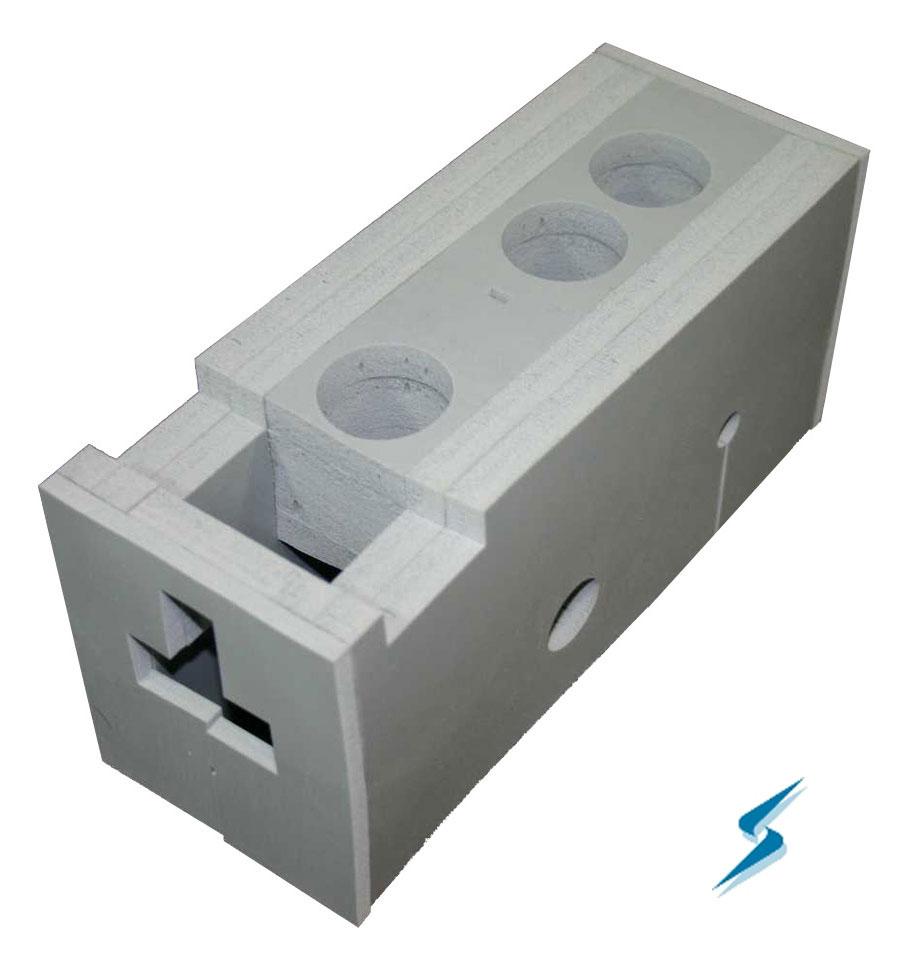 One of the more interesting silicone foam parts Stockwell Elastomerics has made was a thermal insulating jacket for an electronic device. The material used was HT-800 silicone foam; the foam's cellular structure gives the assembled part its insulating properties. HT800 is a UL 94V-0 flame rated foam and also has electrically insulating properties.
The part shown here was constructed from standard "off the shelf" thicknesses of HT-800, though a few thicker layers required laminating. A variety of shapes were waterjet cut and hand assembled.

Stockwell Elastomerics has a dedicated production cell for assembly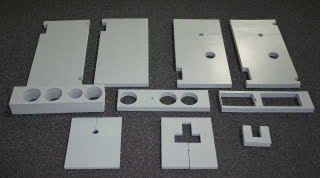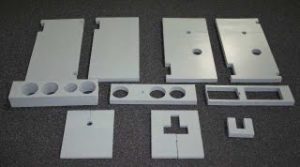 where silicone foam, silicone sponge, urethane foam and EMI materials are bonded, lamininated and/or assembled.
For more information on Stockwell Elastomerics custom gasket fabrication and gasket assembly capabilities, please call Stockwell Elastomerics at 215-335-3005 or complete a contact form for assistance.