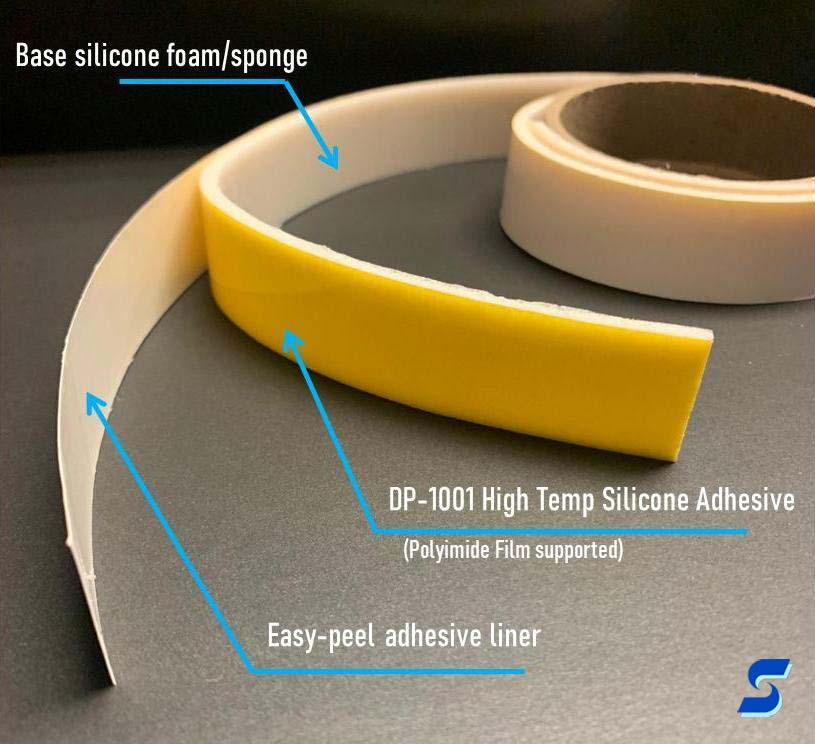 Today's press release: Silicone Sponge and Silicone Foam Gasket Tape with DP-1001 Silicone Adhesive is Now Available from Stockwell Elastomerics announces these new offerings – closed cell silicone sponge and silicone foam adhesive-backed gasket tape with DP-1001 polyimide film supported silicone adhesive backing in slit to width rolls for use in extreme conditions. Materials for these new gasket tape products include R10470-M closed cell silicone sponge, BF-1000 and HT-800 silicone foam.
---
Need more information about gasket tape from Stockwell Elastomerics?
Then contact Stockwell Elastomerics to request a quote.