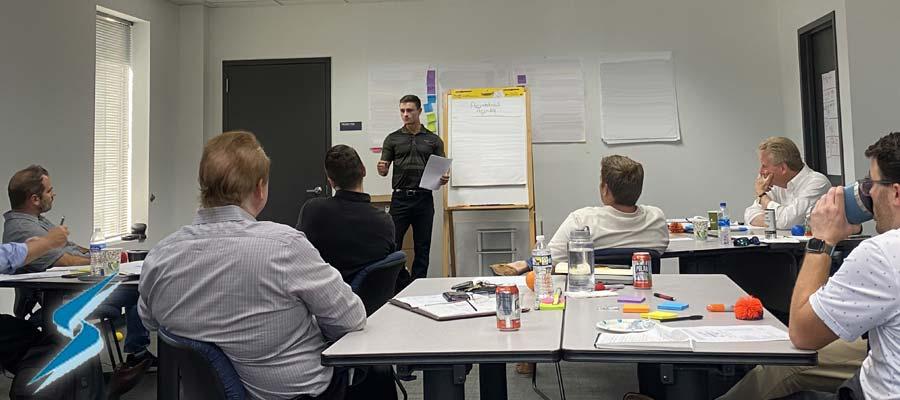 Stockwell Elastomerics is well known for being an expert in silicone, silicone + acrylic adhesive lamination, elastomers, sealing design challenges, and custom elastomer gasket manufacturing. Customers in the advanced and emerging technology sector use our materials in very creative ways, often in challenging environments, pushing silicone and elastomeric materials to their limits.
Stockwell Elastomerics held its first research and development brainstorming event to keep its competitive edge and industry leadership in offering some of the most advanced elastomeric gaskets, seals, and cushioning products. The half-day event in August 2022 was hosted offsite by our partners at the DVIRC (Delaware Valley Industrial Resource Center). The Applications Engineering group sponsored the event, while our Continuous Improvement Director, Bob Walsh, did a spectacular job facilitating. Participants included Sales, Application Engineering, and a few cross functional team members. The next event will be held in the fall and will include additional team members and departments.
Focused topics were centered around:
Process/Equipment
Advanced Materials
New Products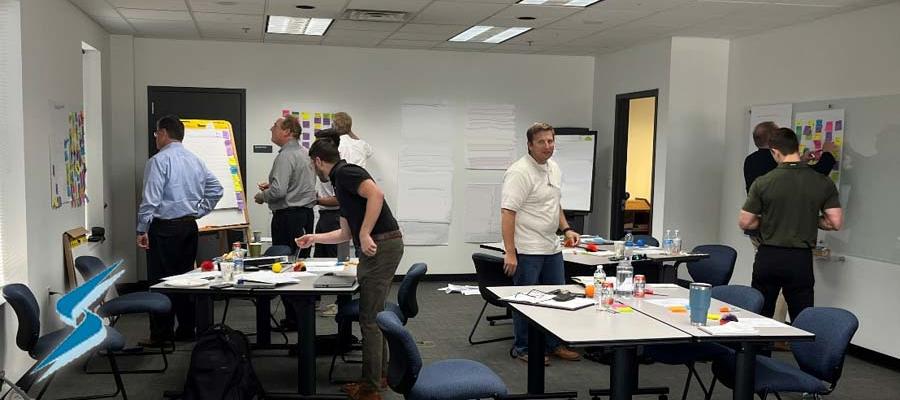 While we can't publicly share the creative ideas that were generated, over 130 unique ideas were documented and discussed. The team selected 12 top ideas, and presented in small groups on the top 3. The R&D Team will begin immediately on a deeper dive in research, followed by development and potential commercialization. To our customers: Keep checking our blog for new and improved product news coming soon!
Feel free to contact our Applications Engineering team if you have a new project and need assistance on bringing it to fruition.
– Dan Shanahan, Director of Applications Engineering