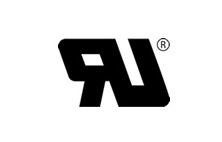 The obvious part of gasket design is picking a material that meets functional requirements such as water or dust sealing. However a significant component of the design process that less obvious includes selecting materials that meet specifications, such as MIL, IP and NEMA for enclosures, or UL. Underwriters Laboratories is the leader in safety testing; the two most common requirements which relate to gaskets are UL 94 (UL94) and UL 50 (UL50).
UL 94
UL 94 quantifies/qualifies the flammability of polymeric components (rubber and plastics). This is important to prevent flame propagation in the event of a fire. UL94 has several levels of flame resistance. The most applicable to gasket and rubber materials are; UL 94 HB, UL 94 HBF, UL 94 V1 and UL 94 V0. The UL94 HB rating is a less stringent test where the specimen is exposed to a flame on a horizontal plane (UL 94 HBF relates to foam products). The UL94 V0 rating is a relatively aggressive test, where the specimen is oriented in the vertical position, it must self extinguish within 10 seconds and no flaming drips are allowed. Gasket and rubber materials that pass this test are considered to have very good flame retardancy.
UL 50
UL 50 and UL 50E relate to ingress protection for electrical enclosures. NEMA and the IEC IP ratings are more common to the enclosure industry. While UL 50 does not follow these standards 1:1, the intent is very similar. A major separator of UL50 and the other enclosure ratings is that UL tests the gasket materials. There are no "NEMA gaskets" but there are various materials that will allow a NEMA enclosure to pass a particular test. UL has expanded this to offer UL 50 rated gasket materials. A point of caution should be taken – while the materials may be UL 50, UL 50E rated, the enclosure and gasket designs are still major factors in passing the wash down requirements. Proper latching and gasket compression is paramount.
---
Stockwell Elastomerics maintains an extensive on-site inventory of a wide range of materials that are UL recognized for one or many UL requirements including: UL 94, UL 50, UL 50E, UL 508, UL 157, UL 1570, UL 1571, UL 1572. For more information about these materials or other enclosure gasket materials, please call Stockwell Elastomerics at 215-335-3005 or complete a contact form for assistance.