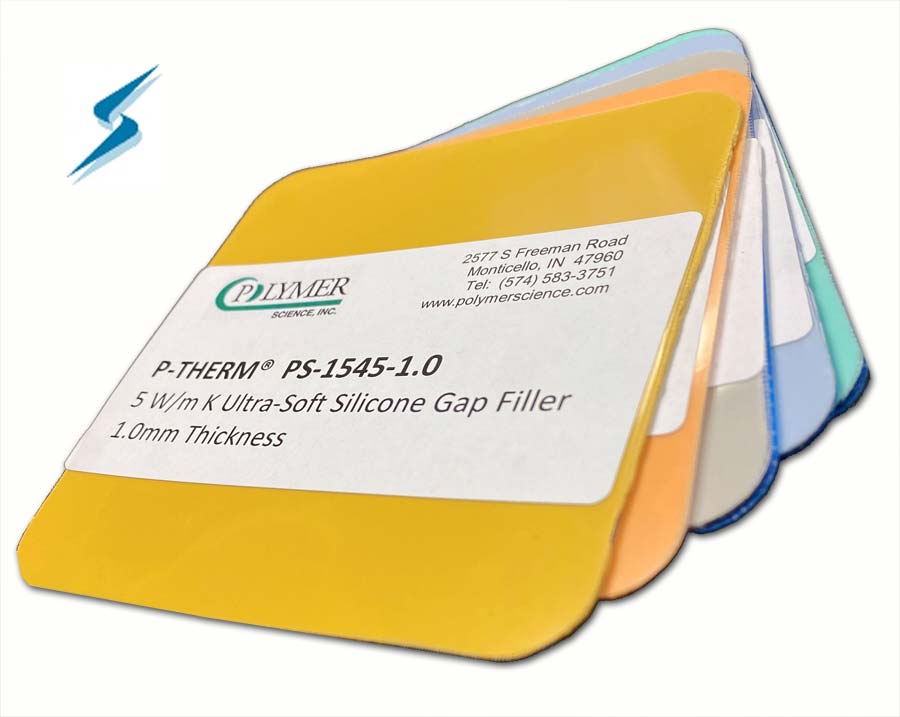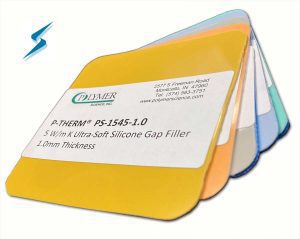 Stockwell Elastomerics converts and distributes Polymer Science P-THERM® thermal gap fillers that promote heat dissipation and support compression between surfaces where there are height variations or dimensional tolerance issues. These thermal interface materials (TIMs) from Polymer Science include PS-1541, PS-1543, and PS-2505 – three ultra-soft, silicone-based, and thermally conductive gap fillers with an embedded fiberglass support and removable polyester carrier. Applications include gap pads for EV batteries, LED and automotive lighting, infotainment modules, and computers, tablets, smartphones, and digital personal assistants.
All three ultra-soft, silicone-based, thermally-conductive gap fillers provide good wet-out so that they conform to irregular surfaces and fill the air gaps between printed circuit board (PCB) components. The thermal conductivity of PS-1541, PS-1543, and PS-2505 is significantly greater than air (0.025 W/m K) and ranges from 1 to 5 W/m K. These thermal materials also vary in terms of dielectric strength and durometer. Hardness is measured on the Shore 00 scale, which is for rubbers and gels that are very soft. The table below shows key product specifications and provides links to the data sheets.
---
Polymer Science P-THERM Gap Fillers
Gap Filler
Material
Hardness
Thermal Conductivity
( W/m-K )
Thickness (in)
Dielectric Breakdown
Strength
PS-1541
9 Shore 00
1.0
.020 – 0.20
9.36 kV/mm
PS-1543
47 Shore 00
3.0
.020 – 0.20
6.80 kV/mm
PS-2505
54 Shore 00
5.0
.020 – 0.20
18.00 kV/mm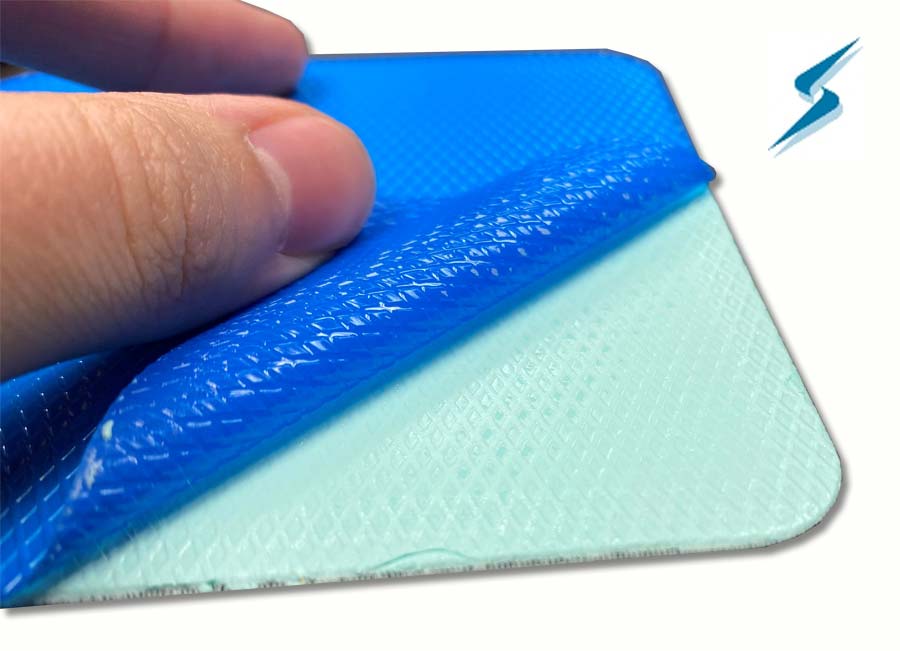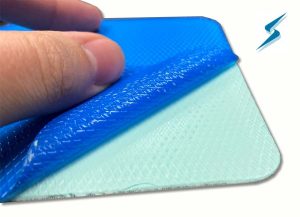 PS-1541, PS-1543, and PS-2505 have a UL 94V-0 flammability rating and comply with Restriction of Hazardous Substances (RoHS) and halogen free (HF) requirements. These highly compressible and flexible materials are supplied on rolls or sheets in thicknesses that range between 0.5 mm and 5.00 mm. Their excellent converting properties support die cutting and waterjet cutting, services that Stockwell Elastomerics provides at its manufacturing facility in Philadelphia, Pennsylvania (USA).
For more information or to request a quote for P-THERM® gap fillers from Polymer Science, please call Stockwell Elastomerics at 215-335-3005 or complete a contact form for assistance.
---
P-THERM® is a registered trademark of Polymer Science, Inc.