Stockwell Elastomerics is on the cutting edge of gasket design and silicone engineering. Technologies such as waterjet cutters, flash cutters, die cutting, molding, and proprietary lamination put the company at the forefront of the custom gasket manufacturing industry, serving technologically advanced customers who need the best in silicone manufacturing. As aerospace, defense, and other technology companies are trying to tackle problems more complex than ever, Stockwell Elastomerics has pushed more time and budget into R&D technologies and material characterization, allowing us to serve our customers.
A new Ultimaker 3D printer was brought into the company a few years ago, allowing the Applications Engineering and Manufacturing teams to quickly develop fixtures and assembly aids. Complex geometries of new parts, new fabrication techniques, and faster solutions to manufacturing problems have become more common in the shop as these teams have relied on this technology to support new and existing projects.
Since May 11, 2021, over 100 tools have been 3D-printed to support both the Fabrication Shop and the Mold Shop, ranging from inspection gages for quality control to manufacturing jigs and assemblies for constructing parts. Parts and assemblies are able to be completed faster, and therefore arrive in the customer's hands sooner.
A new tensile and compression tester from Instron has greatly increased in-house testing capabilities. The new machine, with a max force output roughly ten times greater than the previous force tester, now allows Stockwell Elastomerics to do in-house testing and complete test methods derived from ASTM standards on solid silicones at standard specimen sizes. Previously, any testing of solid silicones at standard size would have to be sent out for independent testing and data collection.
Another major addition is the introduction of Instron's testing software, Bluehill Universal. Method templates for ASTM, ISO, and EN standards are built into the software, enabling consistent testing methodology and quick turnaround times.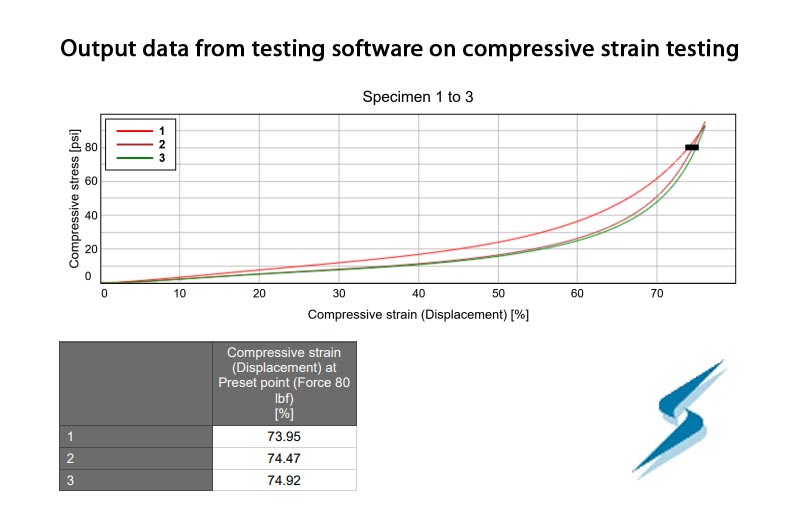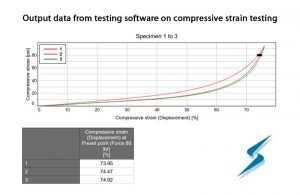 For more specialized testing, Bluehill Universal allows custom tests to be programmed directly into the machine. Cyclic tests such as ramp, hold, and triangle wave tests can also be programmed to find the response due to repeated loads.
Stockwell Elastomerics' Applications and Manufacturing engineering teams are excited to utilize these technologies and try out new methods in order to push the company's custom gasket manufacturing capabilities and knowledge. Whether it be designing and printing a manufacturing aid for an upcoming project or completing compression force deflection testing on new materials to support a customer, Stockwell Elastomerics continues to look for ways to serve our customers best. Contact a Stockwell Elastomerics Application Engineer for assistance.