Gasket Tape From Stockwell Elastomerics
Request a Free Gasket Tape Touch Brochure and Pre-Made Gasket Tape Sample Rolls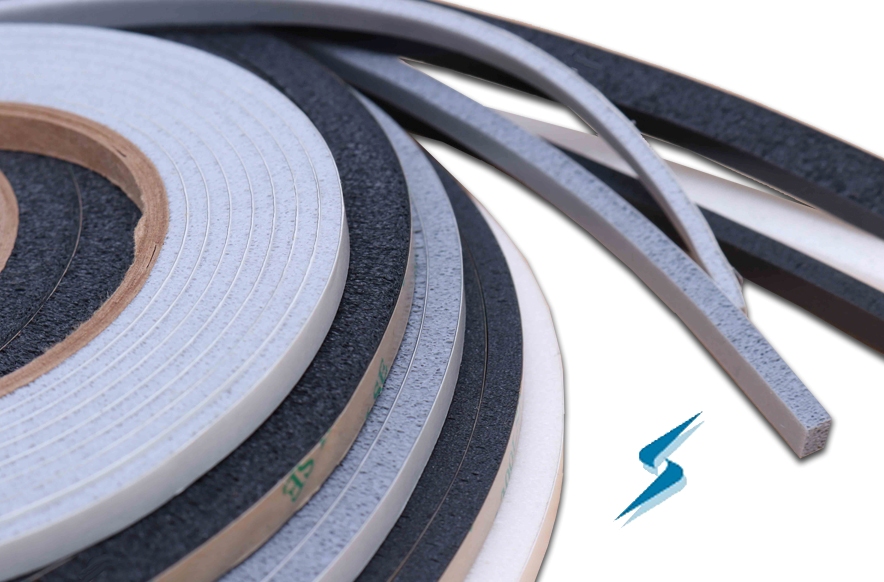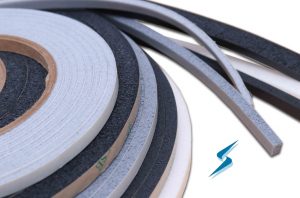 Stockwell Elastomerics is a leading provider of gasket tape – adhesive-backed silicone foam or closed cell silicone sponge supplied in rolls. End users cut the gasket tape to length as needed, peel the backing and bond in place. Common applications include large enclosure gaskets, door gaskets, high temperature masking, NEMA panel gaskets and cushioning strips.
Stockwell Elastomerics offers the Saint-Gobain Strip-N-Stick® line as well as an additional offerings that include 480S, HT-800 and 400FR flame rated gasket tapes. These silicone gasket tapes take into consideration long term use, UV and ozone exposure, extreme high/low temperatures, firmness and compression set. This wide range of gasket tapes / strip gaskets allows Stockwell Elastomerics to supply gasket materials that will meet most enclosure gasketing needs.
View the Gasket Tape page for more detailed information.
Standard Gasket Tapes from Stockwell Elastomerics
480S Gasket Tape – soft closed cell silicone sponge with 3M 9485PC acrylic adhesive
Strip-N-Stick® 100S – medium density silicone sponge with high temperature silicone adhesive
Strip-N-Stick® 200A – medium density silicone sponge with high strength acrylic transfer film adhesive
HT-800 Gasket Tape – medium density silicone foam with acrylic adhesive
400FR (flame retardant) Gasket Tape – UL 94V-0 rated closed cell silicone with 3M 9485PC acrylic adhesive
Strip-N-Stick® 300AR – fiberglass reinforced closed cell silicone sponge with acrylic adhesive
Strip-N-Stick® 512 – low density silicone foam with film supported acrylic adhesive
---
Request a Free Gasket Tape Touch Brochure and Pre-Made Gasket Tape Sample Rolls

Complete the form below to request a complimentary touch brochure with small samples of silicone foam and silicone sponge gasket tape.
Check the next box to request gasket tape sample rolls in popular sizes.
Both are sent via ground transport in the USA and Canada.
---
---
Contact Stockwell Elastomerics for Gasket Tape
Contact Us for further assistance with gasket tape, gasketing tape, foam gasket tape, silicone gasket tape and any adhesive-backed gasketing tape.
Strip-N-Stick® is a registered trademark of Saint-Gobain.