Request ESS4722 Samples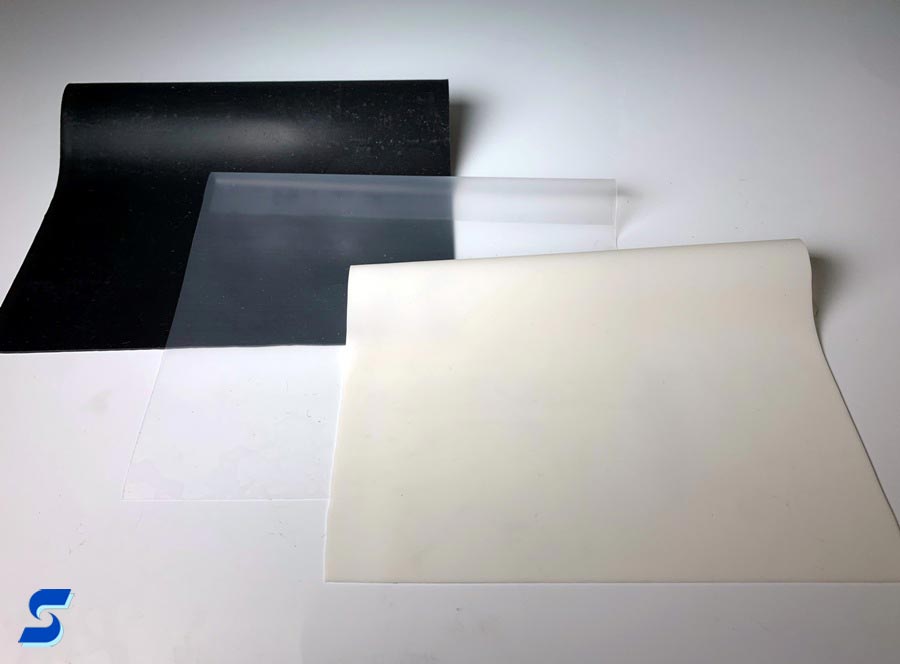 Stockwell Elastomerics is a leading manufacturer/supplier of silicone rubber gaskets and cushioning pads. Stockwell Elastomerics developed the ESS4722 series of materials that are high purity, platinum catalyzed high consistency rubber (HCR) solid silicone, designed to maintain higher tensile strength and higher tear strength compared to traditional silicone foam or sponge material. Samples are available for evaluation.
The available sample swatches are:
ESS4722-20, 20 durometer black solid silicone with 3M9667MP adhesive, 4″ x 4″
ESS4722-40, 40 durometer translucent solid silicone with 3M9667MP adhesive, 4″ x 4″
Other larger samples or different thicknesses may also be available
(Note: ESS4722-30, 30 durometer clear silicone is not currently available for samples.)
Request an ESS4722 Sample Now!
Use the form below to request sample swatches of ESS4722 platinum catalyze silicone sheet with adhesive backing now to touch and feel the material and test compatibility of the adhesive backing on the intended surface.
Complete this simple form to request samples at no charge (via ground transport in the USA and Canada).