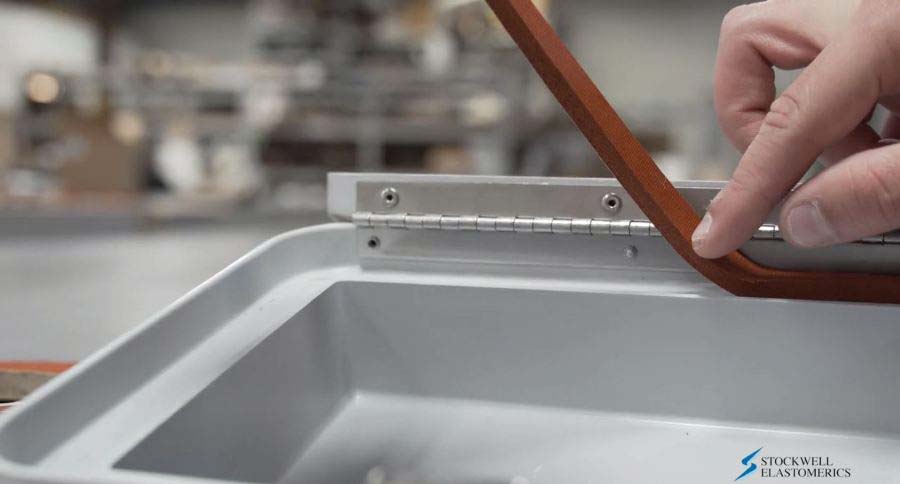 Stockwell Elastomerics' silicone gasket tape is demonstrated in this video, including adhesive-backed silicone sponge and silicone foam gasketing. This video shows the difference between open cell silicone foam (BF-1000), closed cell silicone foam (HT-800) and closed cell silicone sponge and how they are used to make gasket tape. The benefits of and differences between unsupported acrylic transfer film adhesives and film supported adhesives are demonstrated. Custom gasket tape with DP-1001 polyimide film supported silicone adhesive and other custom combinations are mentioned, as well as the availability of a free gasket tape touch brochure for handy reference.
---
Gasket Tape Demonstration Video
---
Get more information on the Stockwell Elastomerics web pages about gasket tape:
Then contact Stockwell Elastomerics to request a quote.